The Benefits of Outdoor Exercise: Why You Should Take Your Workout Outside
WRITTEN BY: JACKSON SHOVER | PILLAR OF GROUNDED | ISSUE 07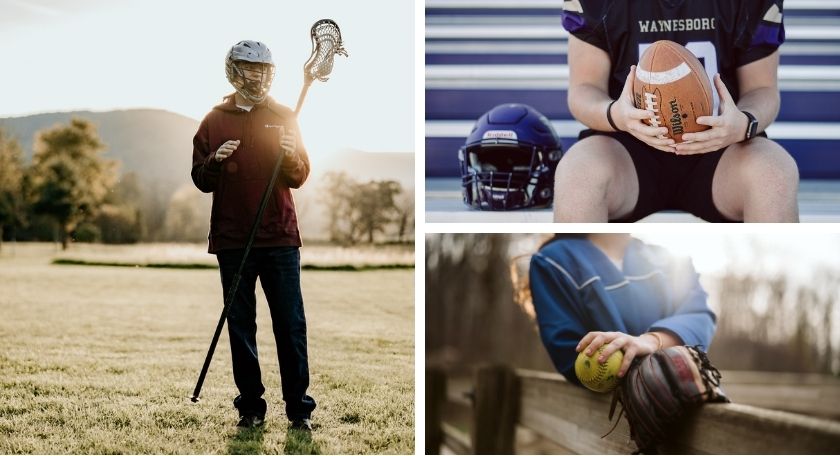 In a world dominated by technology and sedentary lifestyles, finding motivation to exercise can be a challenge. However, there is a simple solution that not only revitalizes your fitness routine but also nourishes your mind and body – taking your workout outside. In this article, we explore the numerous benefits of outdoor exercise and why it's time to embrace nature as your fitness companion.
VARIETY OF ACTIVITIES
Compared to indoor exercise, outdoor workouts offer a wider range of activities. Indoors, people often feel limited to weight training, which can be intimidating for beginners. In contrast, outdoor exercise provides endless possibilities, including walking in the park, playing sports, or exploring nature. These activities are not only enjoyable but also cost-free, making outdoor exercise accessible to everyone.
IMPROVED MENTAL HEALTH & WELL BEING
Exercising outdoors has a profound impact on mental health. The combination of physical activity and exposure to natural sunlight stimulates the production of endorphins, also known as the "runner's high," promoting feelings of happiness and reducing stress. Outdoor exercise also provides an opportunity to disconnect from technology and daily pressures, allowing for a sense of relaxation and peace.
GREAT WORKOUT OPTIONS
Outdoor activities offer excellent opportunities for effective workouts. Hiking, biking, and outdoor sports engage various muscle groups, promote cardiovascular fitness, and enhance flexibility and balance. Even seemingly leisure activities like spikeball, pickleball, or disc golf can provide surprisingly intense cardio workouts. The diverse options ensure that individuals of all fitness levels can find an activity that suits their preferences and goals.
"The possibilities of exercising outdoors are nearly endless and are a perfect opportunity to spend quality time with those who mean the most to you."

Jackson Shover
TRANSITIONING FROM INDOOR TO OUTDOOR EXERCISE
Transitioning from indoor to outdoor exercise can be seamless by choosing activities that interest you. Finding a balance between indoor weight training and outdoor cardio sessions can provide the best of both worlds. Start by incorporating outdoor walks, jogs, or games into your routine, gradually increasing the time spent outdoors. Setting goals and keeping them visible can help maintain motivation and hold yourself accountable.
THE ROLE OF SUNLIGHT & THE IMMUNE SYSTEM
Sunlight plays a crucial role in outdoor exercise. It helps the body produce vitamin D, essential for bone health and immune function. Engaging in outdoor activities regularly can improve the movement of white blood cells in the immune system, helping the body detect and combat viruses.
WEIGHT MANAGEMENT
Outdoor exercise supports weight management and a healthy body weight. It is essential to establish a balanced lifestyle that includes regular exercise and proper nutrition. Outdoor activities burn calories and boost metabolism, contributing to weight loss and maintenance. Patience, consistency, and a positive mindset are key to achieving long-term fitness goals.
BENEFITS FOR CHILDREN AND YOUNG PEOPLE
Introducing outdoor exercise at a young age fosters healthy habits and promotes physical and mental well-being. Encouraging children and young people to participate in outdoor activities helps them develop a balanced approach to fitness. It also provides opportunities for them to explore nature, improve physical abilities, and engage in social interactions.
SOCIAL BENEFITS
Engaging in outdoor exercise provides social benefits by connecting with others. Participating in group activities, recreational sports, or outdoor games not only promotes physical fitness but also creates opportunities for social interactions and the formation of new friendships. Shared outdoor experiences enhance motivation, accountability, and enjoyment.
PRECAUTIONS TO AVOID INJURY
When exercising outdoors, it's essential to take certain precautions. Stay hydrated, stretch properly before and after exercise, and consult a licensed professional for personalized diet and supplement advice. Wearing appropriate footwear for the activity can help prevent foot, leg, and back pain.
There is perhaps no more effective way to create meaningful, life-changing results for your fitness goals than to take part in outdoor exercise. Whatever you like, whether it be recreational soccer, disc golf, regular golf, or anything else, the benefits are outmatched. When you combine this with a well-balanced diet and mental-health practices, there is no telling how many goals you can hit with your fitness journey. Take the time to come up with an exercise plan that works well for you. Not your best friend or significant other, but you. Once you figure this part out, the rest becomes much more manageable. Notice how I did not say easy. Implementing a healthy lifestyle is anything but easy, but can be achieved with discipline and a willingness to learn. With summer right around the corner, there has never been a better time to get outside and take up a new activity! It may end up being one of the best decisions you ever make.