A Power Couple's Dedication to Building a Coffee Empire While Nurturing Their Family
WRITTEN BY SAMANTHA SHOVER | PILLAR OF BUSINESS | ISSUE 08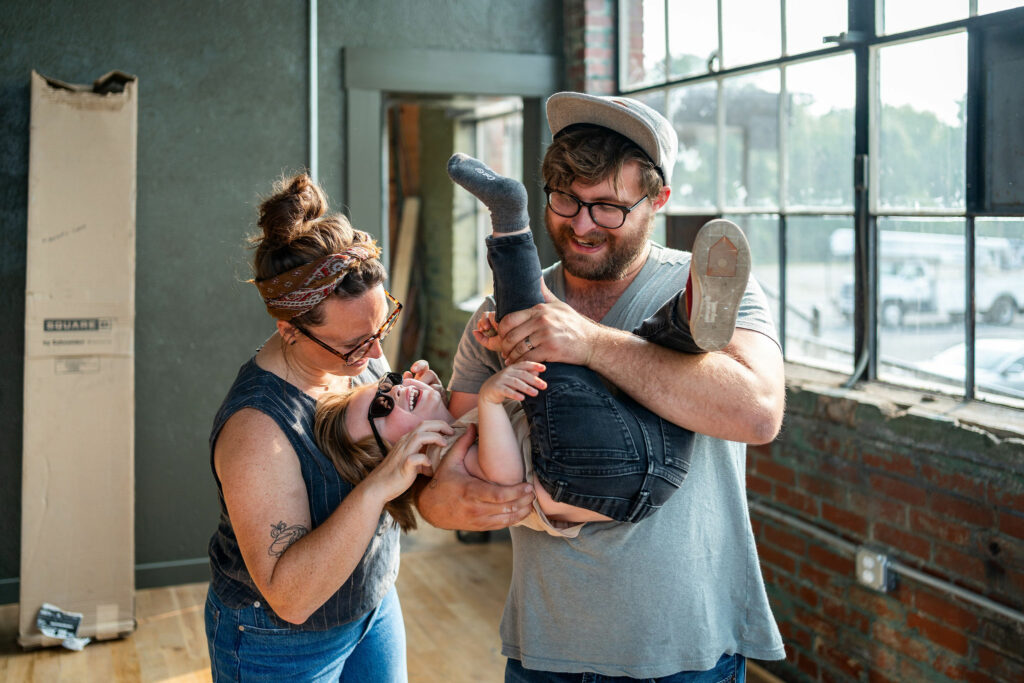 In the charming town of Waynesboro, Virginia, where history meets modernity, one couple is making waves with their unwavering determination and a passion for both family and coffee. Meet the Mallorys – Aaron and Bethany, proud parents of a vibrant three-year-old son named Fields, who might just be the coolest guy we have ever met.
Their journey is a testament to the power of hard work, perseverance, and the pursuit of dreams. With a successful photography business, a well known and beloved coffee shop, and the exciting addition of moving their coffee business to a new location, in the restored Metalcrafters Building, the Mallorys are poised to captivate coffee lovers' hearts once again. They're not stopping there; Aaron and his partner, Clif Santiago, are also opening a coffee roasting business called Happ Coffee Roasters, within their new location: Happ Coffee. Join us as we delve into their extraordinary story.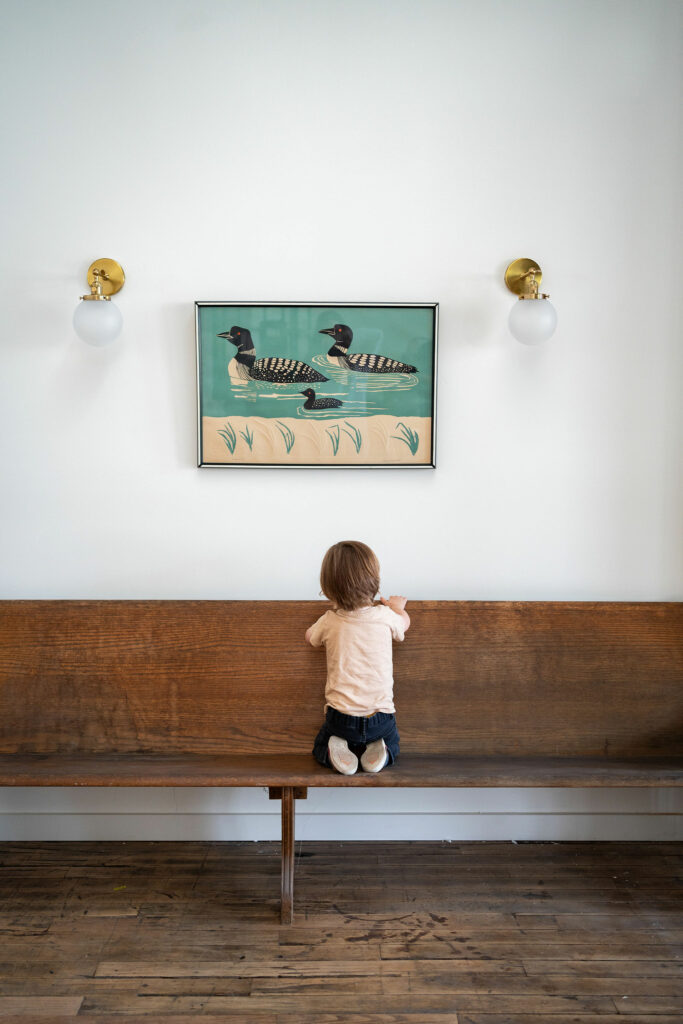 Before the aroma of freshly brewed coffee filled their lives, Aaron and Bethany discovered their shared love for photography. It all began with capturing the precious moments of couples getting married, families, and the souls they surrounded themselves with. Combining their skills and artistic vision, they soon established a thriving photography business that celebrated the essence of life, love, and relationships.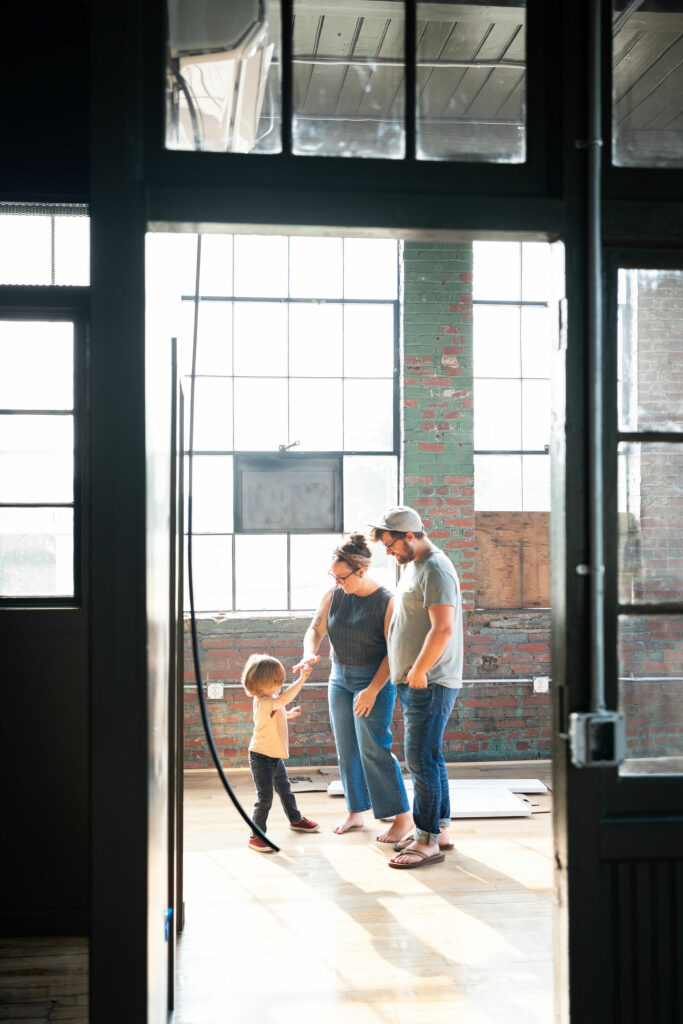 Driven by their entrepreneurial spirit and a desire to create a warm, inviting space for their community, the Mallorys embarked on an adventure that would forever change their lives. They founded Farmhaus Coffee, a cozy haven that quickly became a beloved gathering spot for locals and visitors alike right near downtown Waynesboro, VA. With a commitment to sourcing the finest beans and providing exceptional service, the couple's coffee shop has become a cornerstone of Waynesboro's culinary scene.
Continually seeking new avenues for growth, Aaron and Bethany recently announced the forthcoming opening of Happ Coffee housed in the beautifully restored Metalcrafters Building. Their new coffee shop is poised to be a beacon of history and modernity, offering patrons a unique experience that merges old-world charm with contemporary aesthetics. With Bethany's innate ability to create warm, inviting spaces, the Mallorys are sure to weave their magic into this exciting new venture.
The Metalcrafters Building is available for businesses to come in and bring it back to life. It has thousands of open square footage for retail, restaurants, production, unique businesses, and much more! The Mallorys are one of the first businesses to come in, and work hand in hand with the contractors to make it exactly what they have always envisioned. This location is quickly becoming a hot spot for exciting businesses in Waynesboro to make their home.
As if their hands weren't already full, the Mallorys have set their sights on another ambitious project. The launch of Happ Coffee Roasters which promises to take their coffee journey to new heights. Combining their 20 years of experience in the art of brewing with their unwavering commitment to quality, Aaron and his partner, Clif, are venturing into the world of coffee roasting. With an emphasis on ethically sourced beans and meticulous roasting techniques, Happ Coffee Roasters aims to deliver an exceptional coffee experience, from bean to cup. Through their tireless dedication and relentless pursuit of excellence, the Mallorys have shown that it's possible to create a harmonious life that balances family, entrepreneurship, and passion.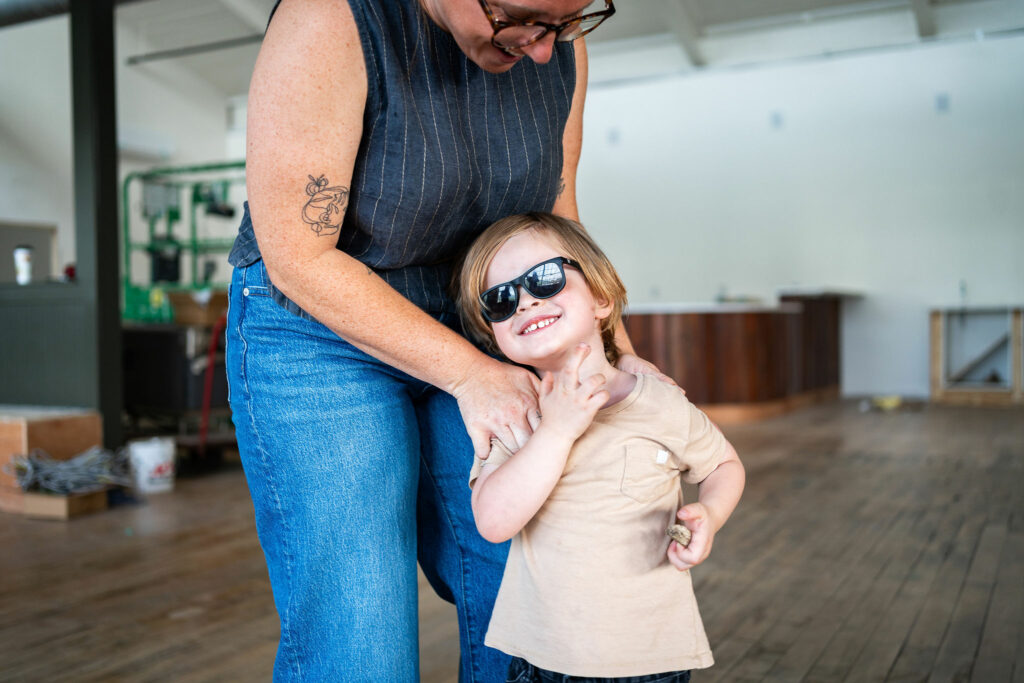 Their unwavering support for each other and their son has been the driving force behind their success. They have managed to carve out time for family moments, cherishing the laughter, love, and shared memories that make their journey all the more worthwhile.
The story of Aaron, Bethany, and Fields is a true testament to the power of following one's dreams while nurturing a loving family. From their beginnings as photographers to the founding of Farmhaus Coffee, and now the upcoming opening of a new coffee shop location and the launch of Happ Coffee Roasters, their determination and passion continue to inspire. The Mallorys exemplify the essence of a modern power couple, proving that with love, dedication, and a good cup of coffee, anything is possible. So, next time you find yourself in Waynesboro, make sure to visit their coffee shop, sip on their meticulously crafted brews, and witness the magic of the Mallorys firsthand.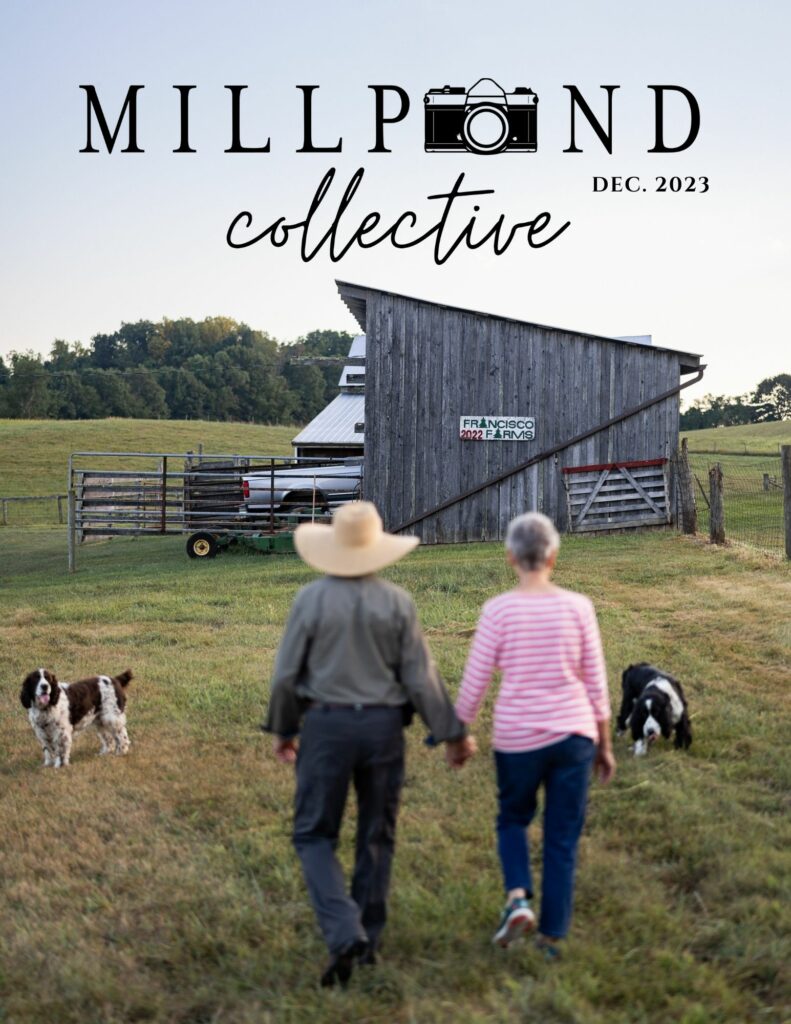 Millpond Collective Issue Prints
These magazines are printed on high-quality matte cardstock material, 8.5 x 11 inches in a size that is perfect to go on your bookshelf! These can be purchased individually or in yearly subscriptions, one for each quarter. If you choose a yearly subscription, it will start with the most recent issue first and when a new issue is released, it will be shipped directly to you. Once you have receiv…